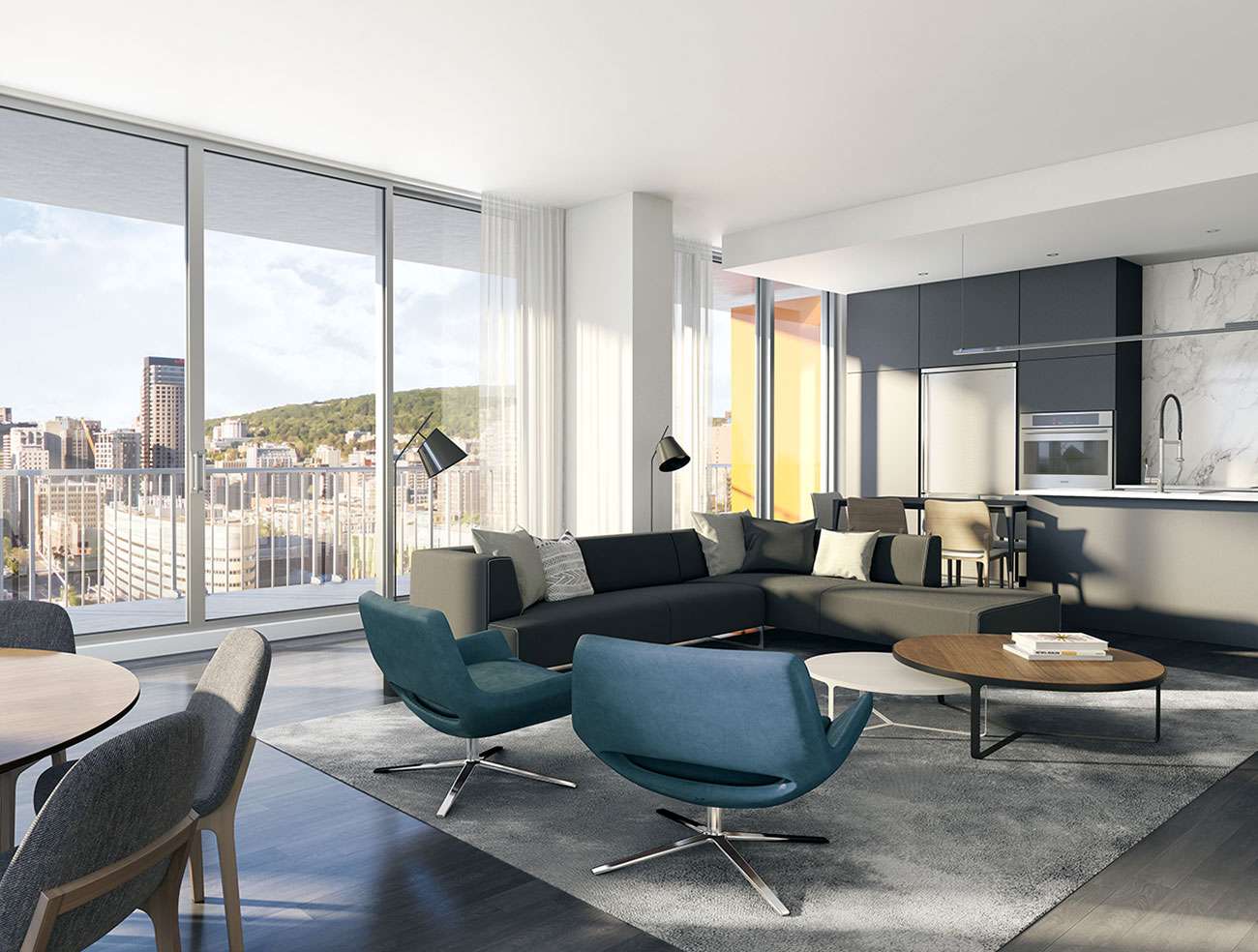 Inner beauty as well
The units are meticulously designed, with pure, straight lines, suffused with a touch of fun through plays on night and day, white and black, and retro or oversized décor elements.
This duality is everywhere, in the porcelain ceramics, matte or shiny kitchen cupboards, quartz countertops, wood floors... Everything has been planned so that no matter what you choose, the highquality materials will come together to form a unique and attractive whole.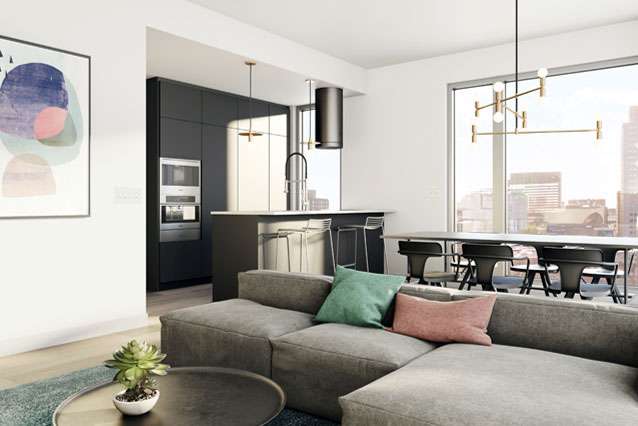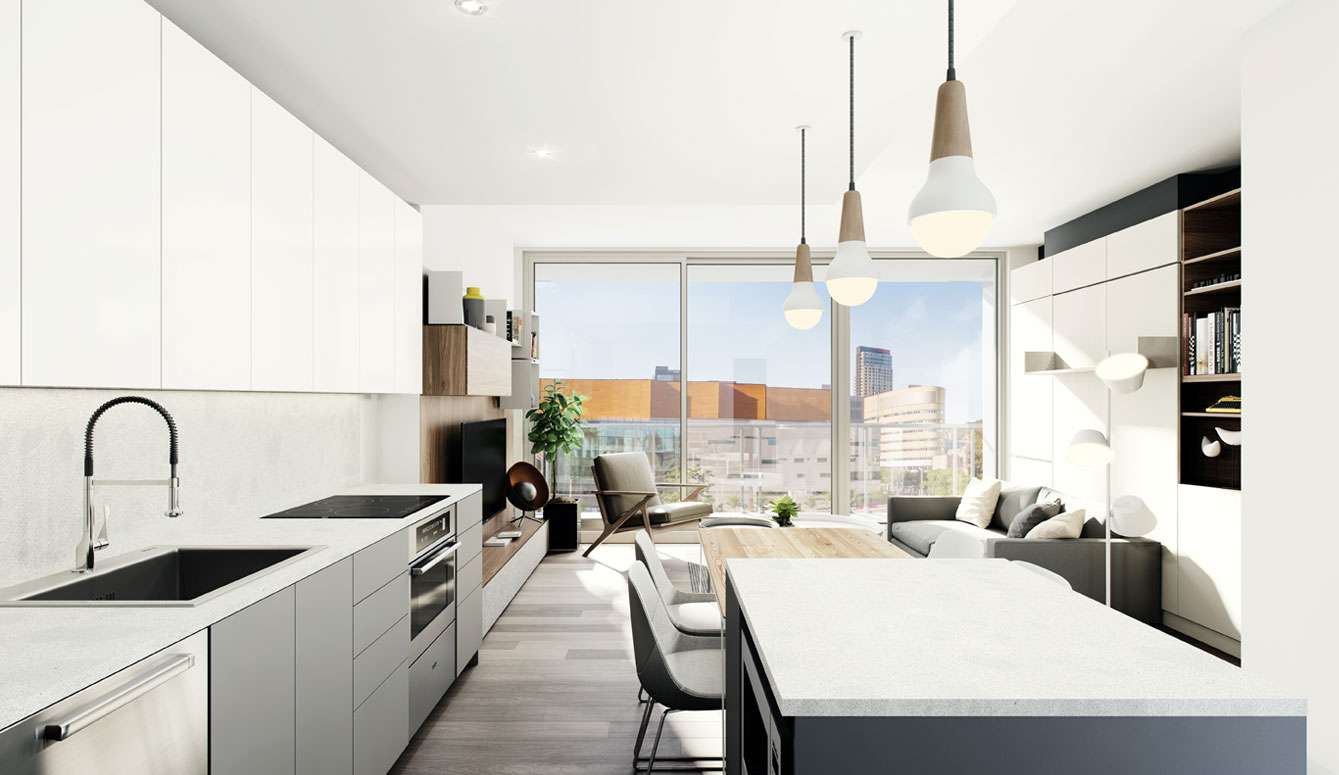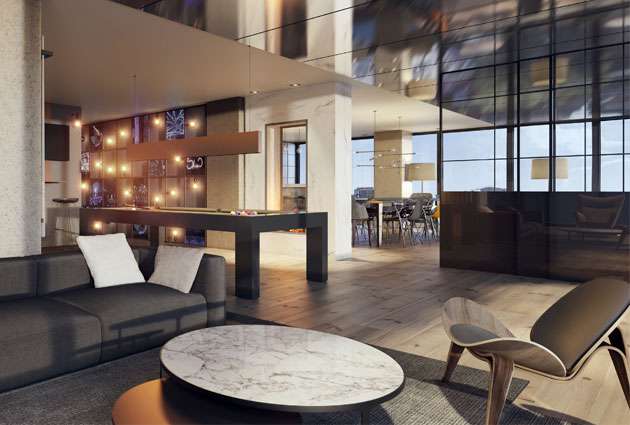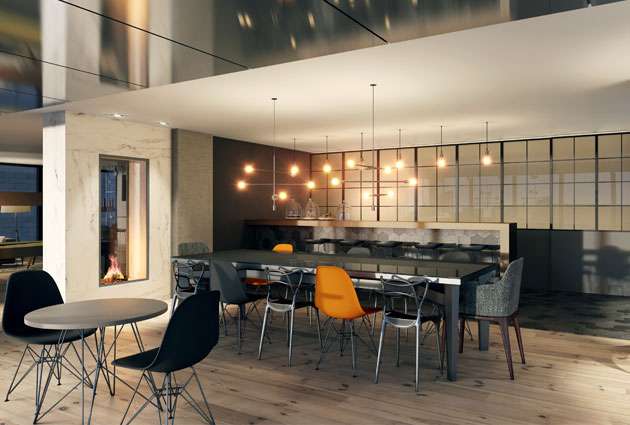 The LOUNGE offers a succession of varied spaces perfect for all manner of fun. It includes a semi-private reception room. Opposite the sumptuous fireplace, you'll find a fun space with a billiards table and games table.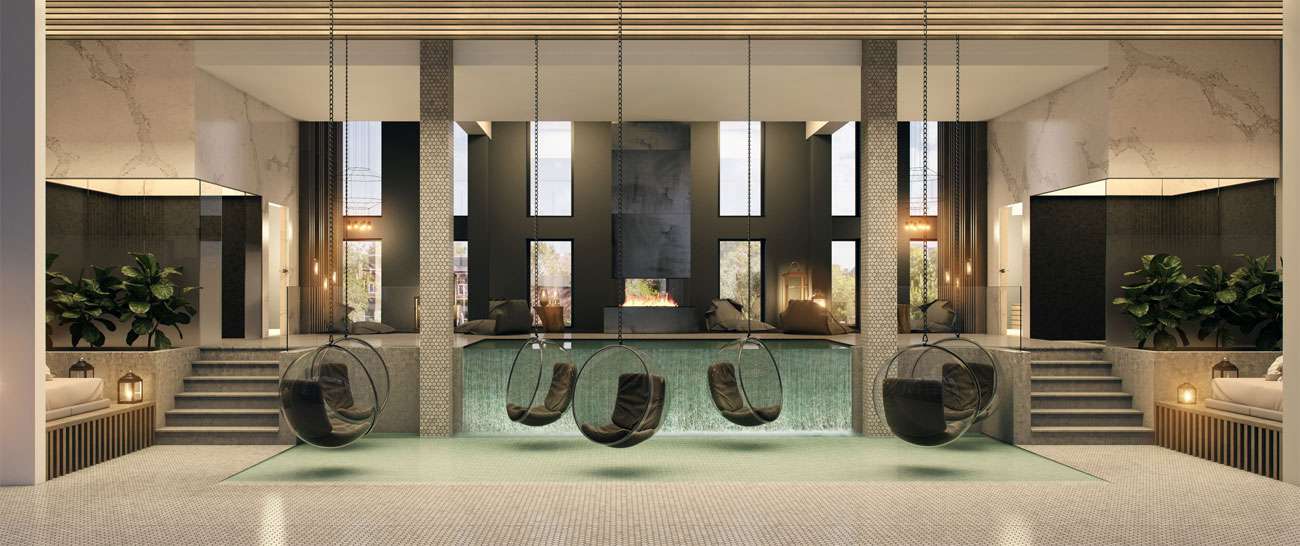 A labyrinth of sophisticated relaxation spaces brought together under dimmed lighting, the SPA is designed to foster total well-being. It has a large warm perimeter overflow pool where you can swing in hanging chairs. There is multiple rest spaces—featuring a foyer, ottomans, cushioned beds, and easy chairs.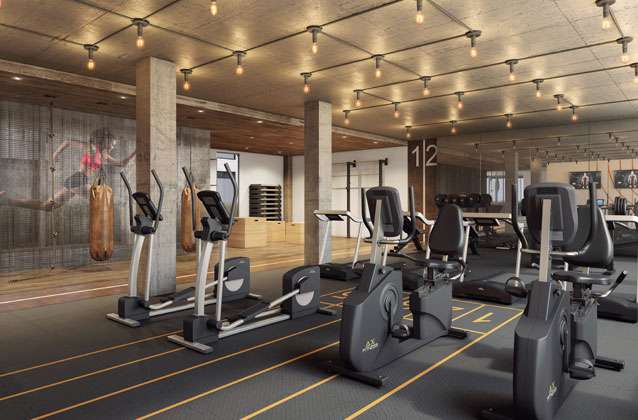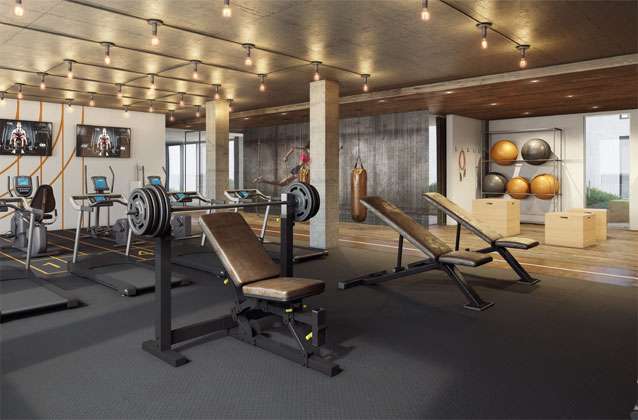 The huge 1,500 ft 2 FITNESS ROOM brings together two opposing styles: old-school boxing gym and crossfit gym. On one side of the running track, the space is filled with cardio and weight machines. On the other side, street-workout aficionados can test their athletic strength and endurance on climbing and jump ropes, punching bags, Swiss balls...
You'll have a front row seat for all the shows and festivals. With a glass of wine in hand and a blanket on your knees, there's no seat more comfortable for taking in a show and enjoying the extraordinary experience.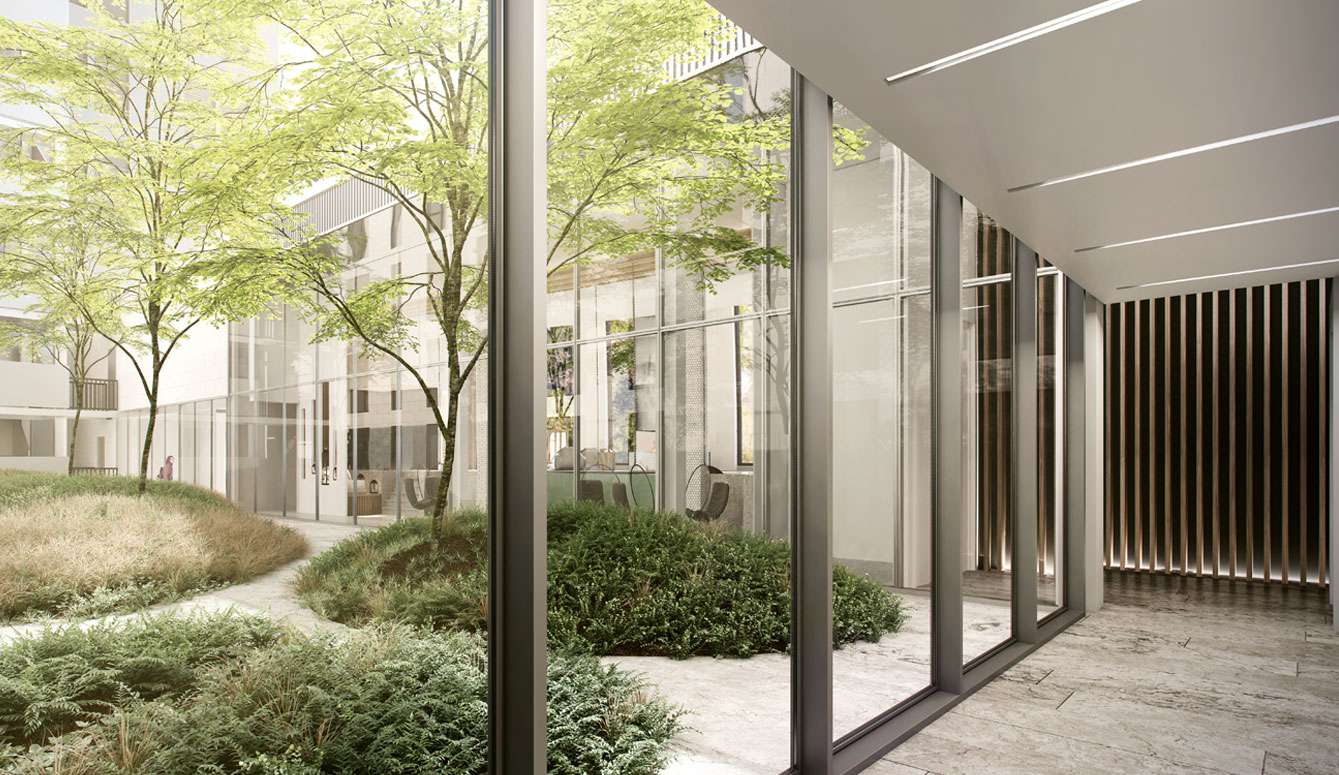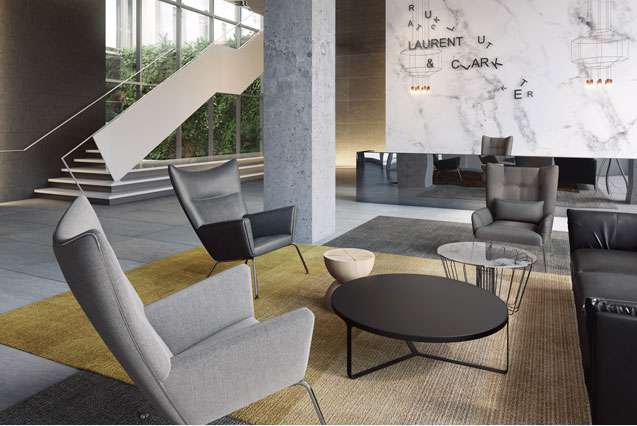 A living space that's both comfortable and eco-friendly.
The Laurent & Clark is designed to provide a high-quality living environment with a reduced carbon footprint. Our quality construction materials and high-performance systems—the core of our eco-friendly strategy—reduce water and energy consumption, making for a highly eco-energetic building. Facilitated access to active transportation and shared spaces for relaxation and leisure also contribute to a healthy living environment.